5G CORRIDORS WORKSHOP 2023
October 10, 2023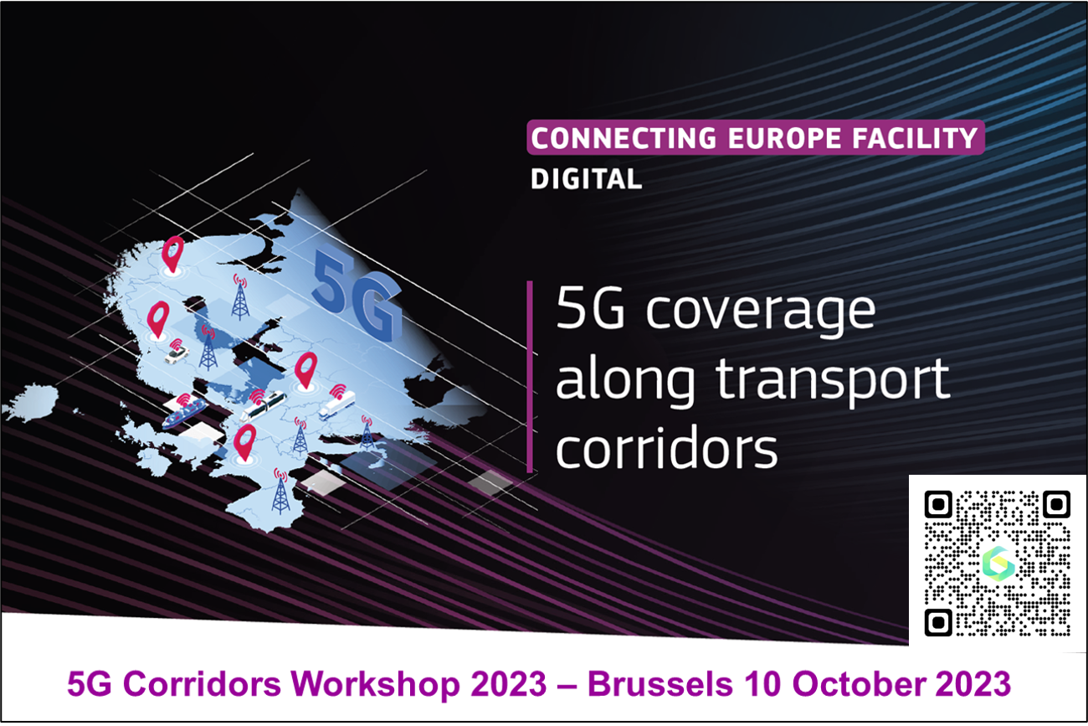 The GUIDE project, with the support of HaDEA and DG CNECT, invites you to this face-to-face workshop hosted by the European Commission to review the two 5G Strategic Deployment Agendas published in 2020 in the fields of rail and road.  The objective is to provide guidance to 5G corridor deployment efforts from the public and private sectors and stimulate EU-funded project pipeline building.
Date: 10 October
Time: 9:30-16:30
Venue: AUDITORIUM Meeting room, BREYDEL Building, Avenue d'Auderghem 45, 1000 – Bruxelles / Brussel
This workshop will build on CEF Digital Call 1 projects and engage with stakeholders in strategic conversations aiming at defining priority deployment roadmaps, various cooperation models, while identifying and sharing best practices.