Horizon4Poland'23
November 21, 2023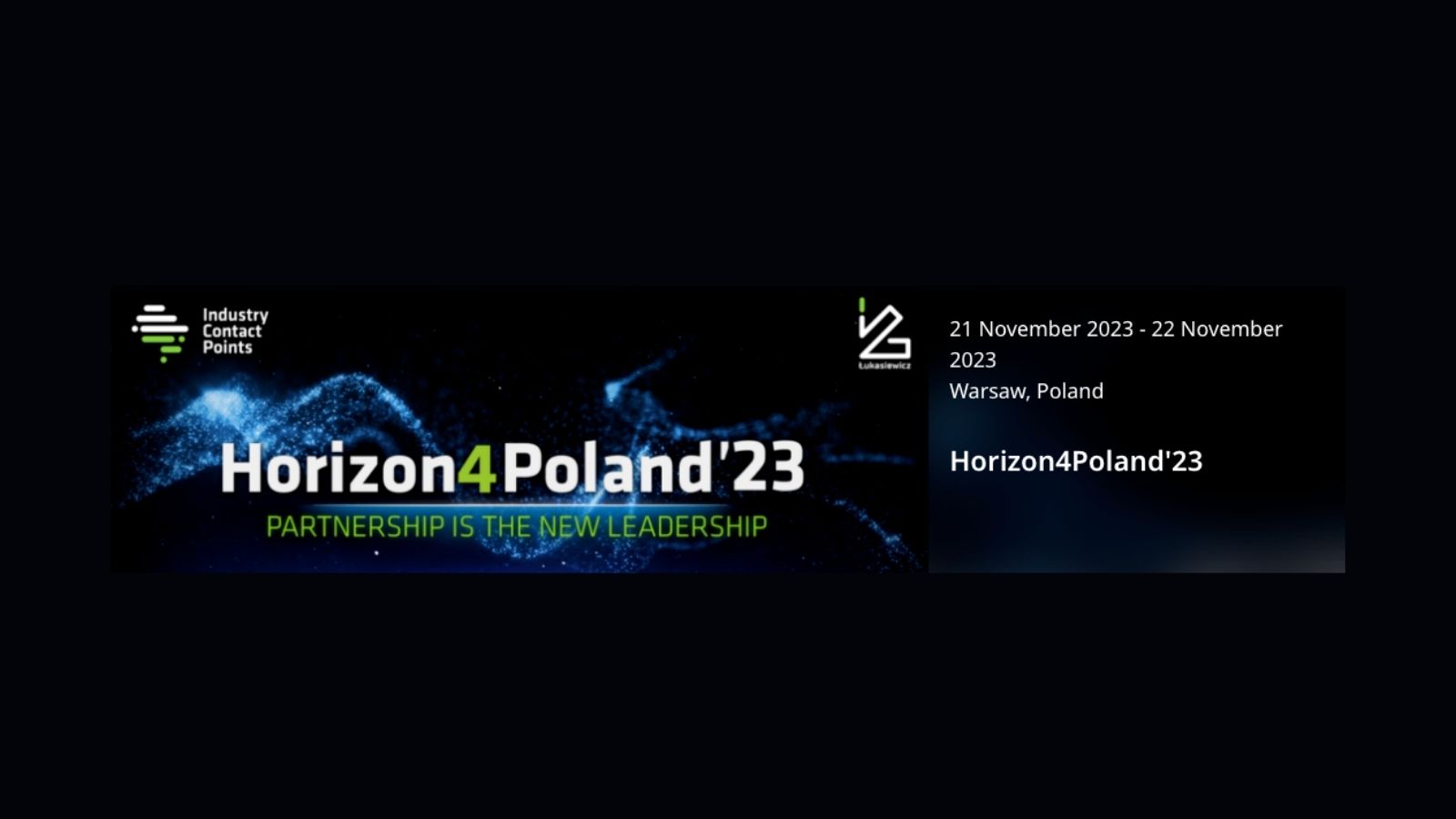 Horizon4Poland'23 will take place on 21-22 November 2023 in Norblin Factory in Warsaw (Poland).
The main theme of the event is: "Partnership is the new leadership".  Horizon4Poland'23 is a matchmaking event addressed to business and the scientific industries. The event's formula brings the participants closer to the issues related to the Horizon Europe program, makes it possible to learn the offer of Industry Contact Points and allows them to acquire an international partner.
The goals of the event are to:
create a community of innovation leaders who will join the group of European innovation leaders actively cooperating in the framework of European partnerships,
find business partners and create project consortium with international partners
exchange of experiences in top innovation areas, search for synergies in cooperation
show the innovative potential of European companies and institutions,
present the Polish ecosystem of Horizon Europe support.
It is an excellent opportunity for foreign partners to establish cooperation with companies and institutions from Poland to build international consortia applying for funds from the Horizon Europe programme, and co-create the most innovative solutions.
If interested, you can register for the event before 13 November 2023.  Due to the limited space, the organiser reserves the right to confirm participation no later than 17 November.