CCAM & 2Zero @The International Mobility Summit 2022!
June 27, 2022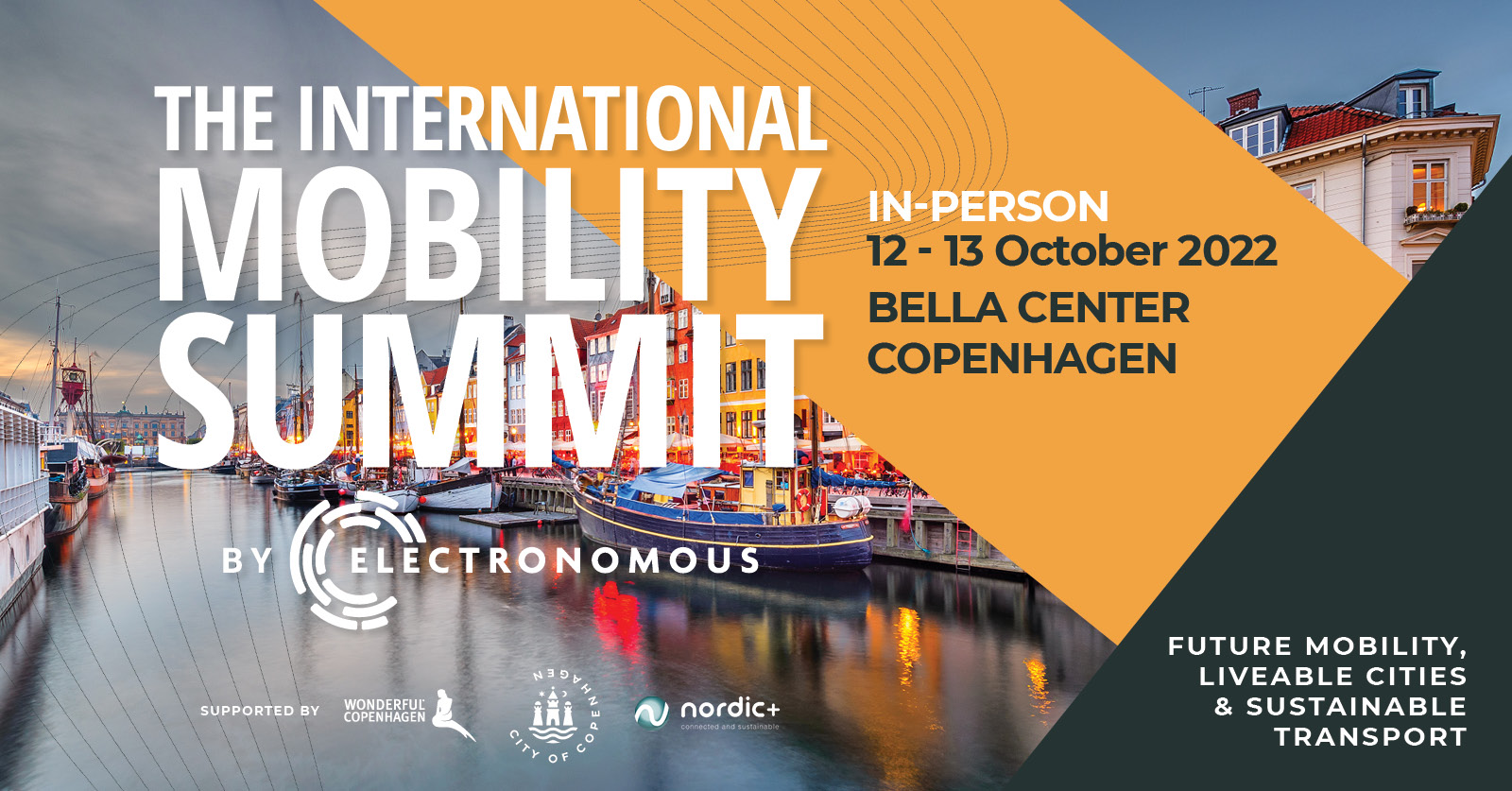 Cities all around Europe have defined ambitious objectives in terms of sustainability, inclusiveness and safety. Efforts to achieve these objectives are supported by the European Union with the recently launched "Cities mission", in which the mobility pillar will be of upmost importance.
By mobilising public and private resources, 2Zero and CCAM Partnerships can speed up the development of innovative technologies and help cities accelerate their transition towards a more desirable future.
Their contribution will be presented in a panel discussion organised at the upcoming International Mobility Summit in Copenhagen, featuring Wiebke Pankauke (European Commission, DG R&I),  Jean Luc di Paola Galloni (Valeo) and Armin Gräter (BMW, CCAM Chairman).
"EU partnerships: technology meeting the users to support urban transitions", 12 October 2022 @16:10
More info at https://www.electronomous.com/the-international-mobility-summit-2022/
Enjoy a 20% discount with the code CC20 on the registration fee.