Public Stakeholder Forum on EU mobility data space: 28/02
February 17, 2023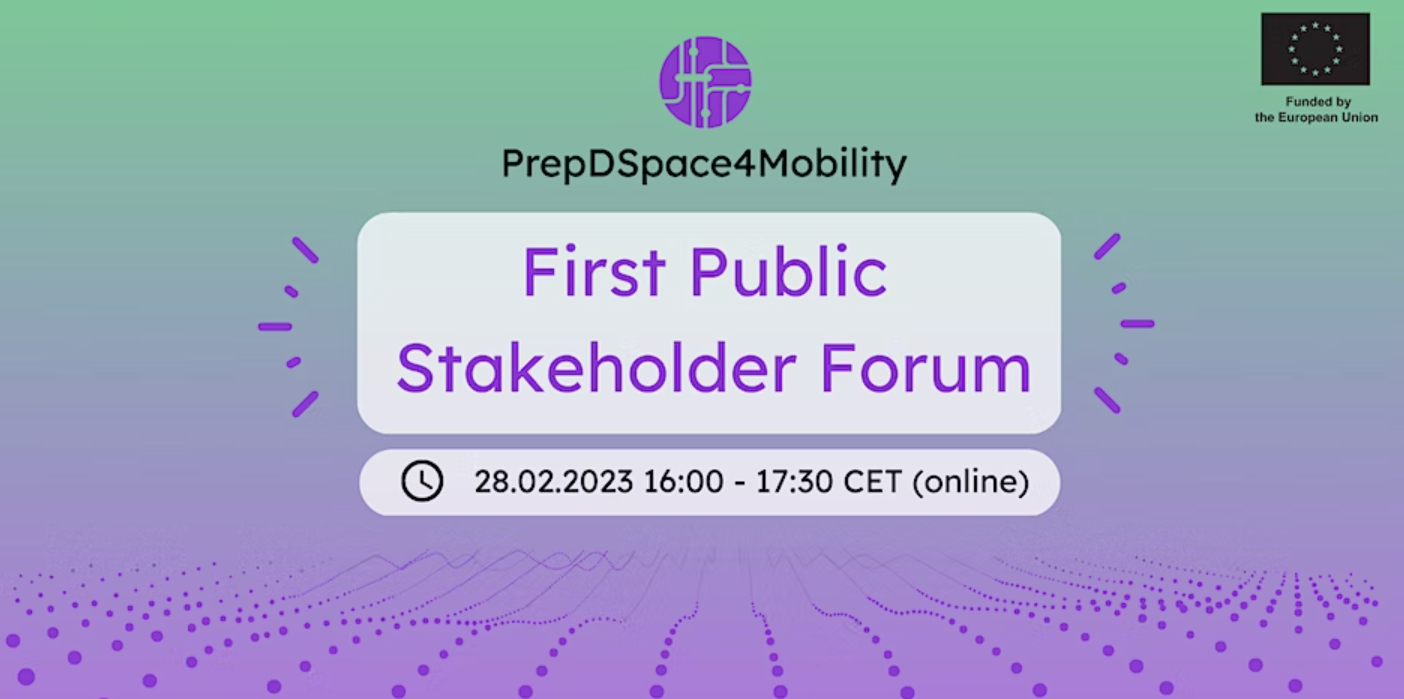 PrepDSpace4Mobility has created an extensive inventory of mobility and logistics data ecosystems in European Member States over the last months.  Now, they invite you to join the first Public Stakeholder Forum on 28 February 2023 16:00 – 17:30 CET (online) where the preliminary results of the inventory are presented to key players in the mobility, transport, and data space technology industry.
Click here to register for the event.
Why you should join?
Europeans generate vast quantities of mobility data every day. A common European mobility data space can unleash this untapped potential and enable new possibilities for organisations and businesses. The event will give you a thorough understanding of our preliminary results, an introduction to the mobility data space concept and how your organisation can benefit from the European ambitions for the future deployment of a Single Market for mobility data.
About PrepDSpace4Mobility
PrepDSpace4Mobility is an EU-funded project that contributes to the development of a common European mobility data space by mapping existing data ecosystems, identifying gaps and overlaps within, and proposing common building blocks and governance frameworks found in existing data space architectures. Head to the project website to get a glimpse at the data ecosystems they have identified by now.
Register by 27 February at 12:00 CET at the latest to be part of a new era of trusted and easy, cross-border access to mobility and logistics data!