RTR Conference is back in 2024!
June 29, 2023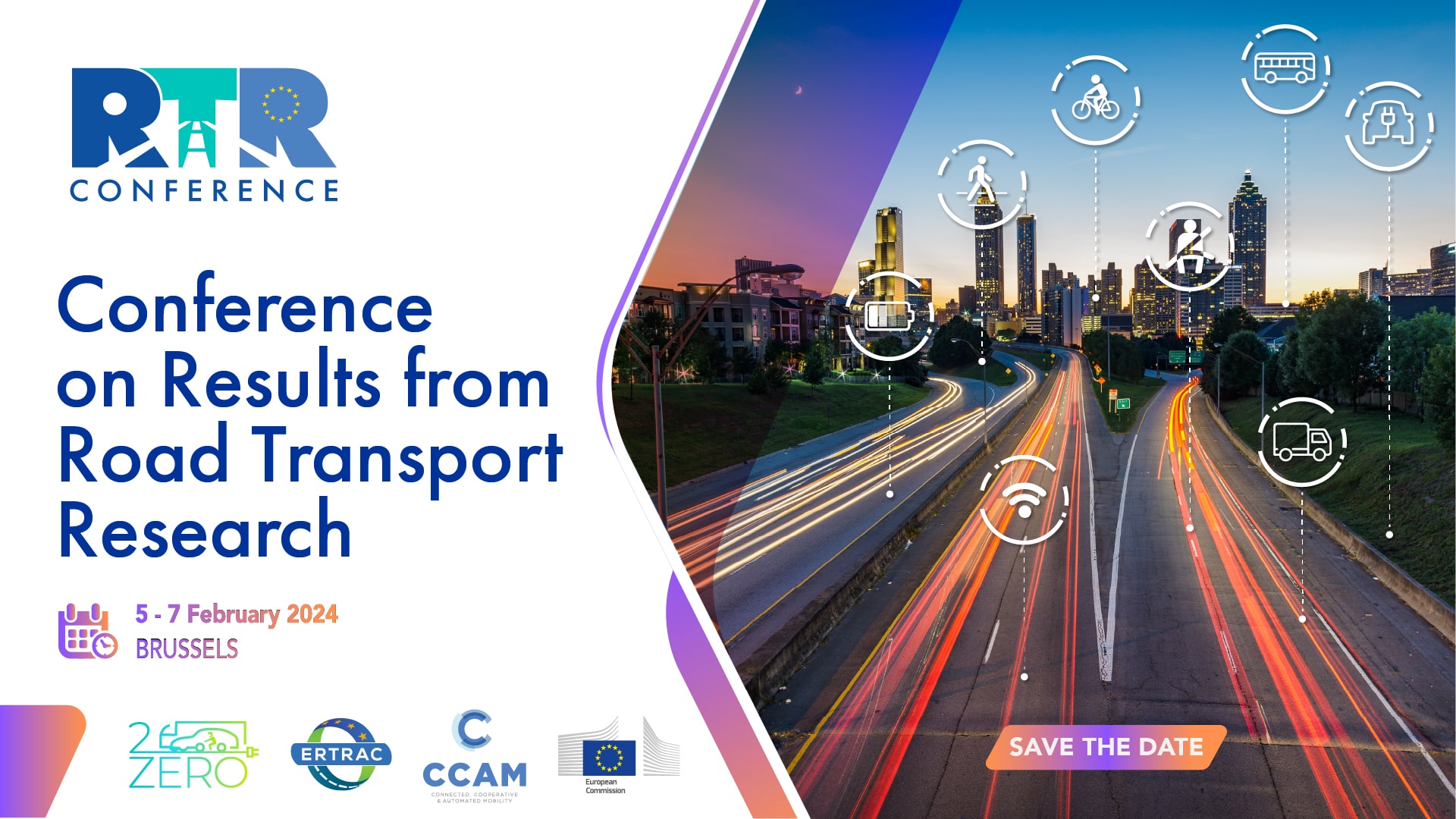 The 7th edition of the European Conference on Results from Research Projects on Road Transport (RTR Conference) has been announced.
The conference will be held in Brussels from February 5–7, 2024. Mark those dates in your calendar.
After the summer break, the registration and programme will be ready.
Along with the research projects financed by Horizon 2020, this edition will provide you the chance to learn about the outcomes of projects sponsored by Horizon Europe.
Stay tuned!