Workshop "Preparatory action for a common European mobility data space" 30/05
May 25, 2023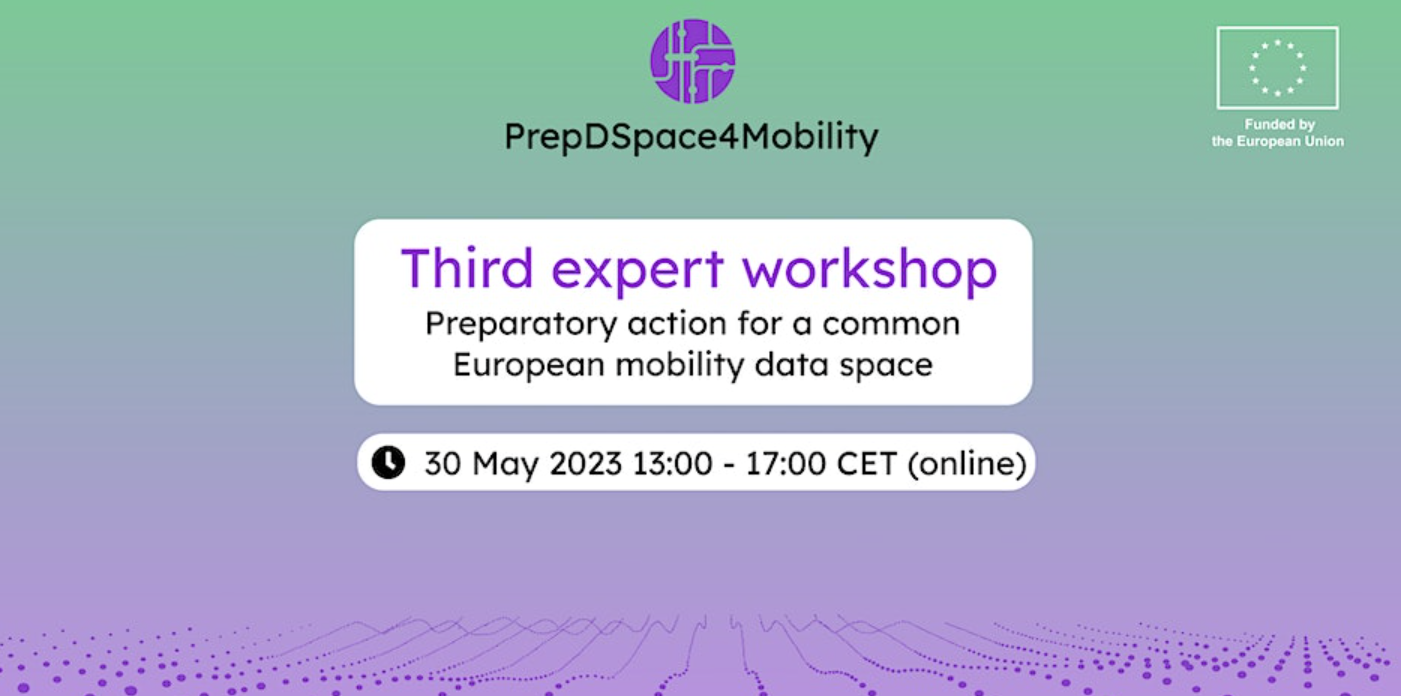 Next week, on 30 May from 13:00-17:00 workshop: "Preparatory action for a common European mobility data space" will take place online.
Project "PrepDSpace4Mobility" is well underway and has already entered its last four months. The upcoming expert workshop presents an excellent opportunity to discuss findings and advance final results as project partners prepare for the handover to the European Commission.
Following the successful ERTICO Stakeholder Workshop, which focused on specific mobility sectors, you are now invited to the third Expert Workshop, where mobility enthusiasts from all realms can participate. The workshop, scheduled on 30 May from 13:00-17:00, will offer ample opportunities for interactivity, active contribution, and direct feedback, reflecting recent lessons and best practices in the mobility and logistics data landscape.
For the agenda, further details and the opportunity to register, please visit this link on Eventbrite.