CCAM Association members met in Brussels
March 10, 2023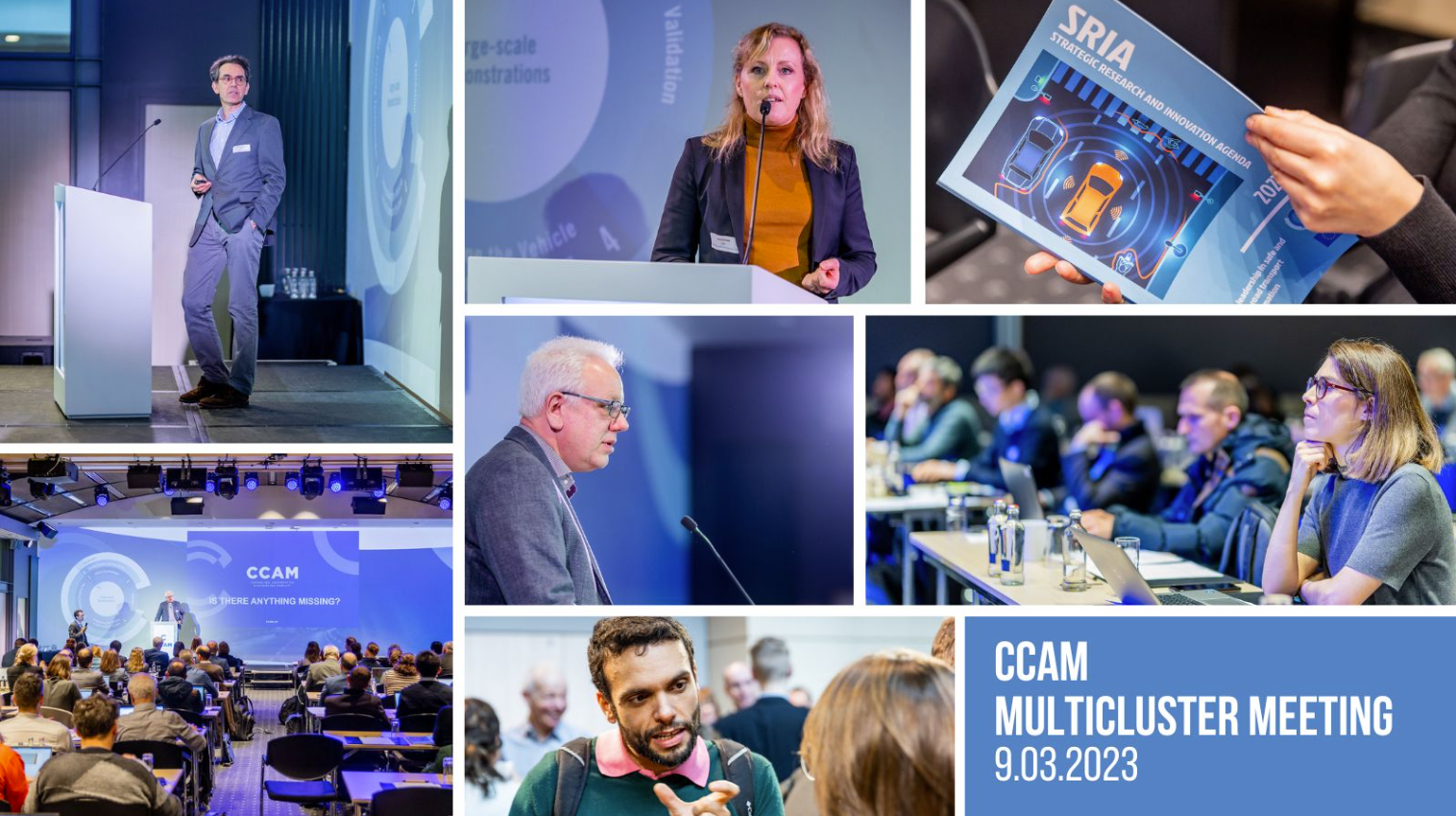 Against all odds, members of the CCAM Association gathered in Brussels on 9th March for the 3rd Multicluster meeting. The meeting focused on the CCAM Strategic Research and Innovation Agenda (SRIA) update and preparation for the next phase of the Partnership.
The first part of the meeting underlined what is to be changed in the horizontal chapters of the CCAM SRIA. Regulatory actions, general recent developments, CCAM States Representatives Group, international collaboration, cooperation with other partnerships and programmes, and phases of the Partnership were all brought up for discussion.
The entire second half of the day was devoted to large-scale demonstrations and how to smartly get there through use cases analysis to support decarbonisation, road safety, and all the societally relevant issues. Technology is merely one aspect of it! This part will also serve as the basis for updating the Cluster-related parts of the CCAM SRIA.
The main outcome: we need to gear up, be realistic but still ambitious to ensure that, with CCAM, we are answering today's and future societal needs. Now, the drafting team will prepare the updated text and detailed members consultation will follow.
For the public consultation of the CCAM SRIA update, register to attend the 4th European Conference on Connected and Automated Driving (EUCAD2023) on 3-4 May in Brussels.