CCAM States Representatives Group meeting on 29 November
November 29, 2022
For the first time, on 29 November 2022, the CCAM States Representatives Group (SRG) meeting was held in person in Prague upon the kind invitation of the Czech Presidency of the Council of the European Union. A policy coordination meeting then followed it.
The Czech Minister of Transport, Mr. Martin Kupka, opened the meeting. His presence showed the commitment of the Czech Republic to the topic of CCAM. Minister Kupka underlined the potential benefits of CCAM for users and society related to road safety and accessibility.
National delegates elected Tereza Čížková from the Czech Republic for the position of the CCAM SRG Representative. She will fulfill this role for the next two years. As the CCAM SRG representative, she will act as the interface of the CCAM SRG towards the CCAM Partnership Board. The representative of the SRG may participate in the CCAM Partnership Board meetings as an observer and shall chair the CCAM SRG meetings.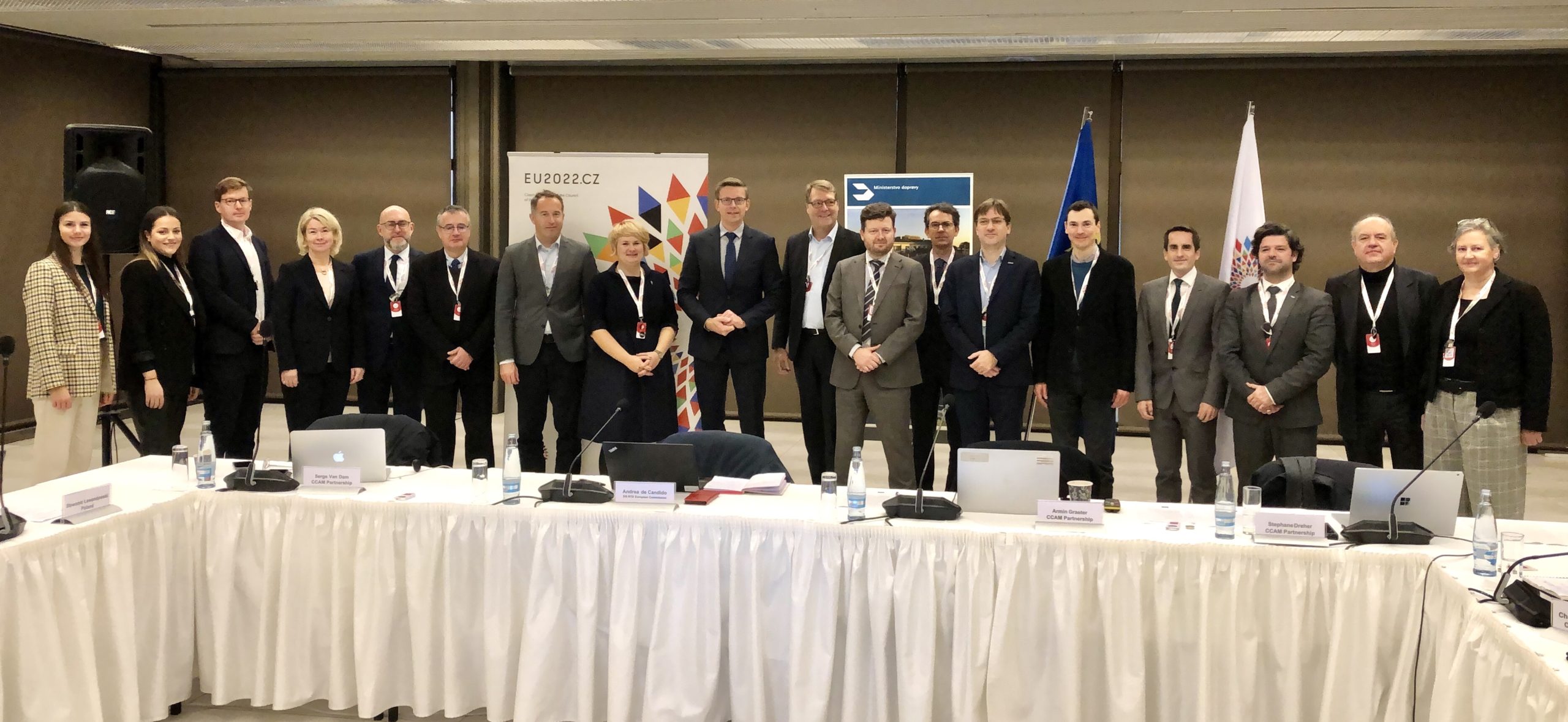 After a presentation from the CCAM Partnership's FAME project, EU Member States and Horizon Europe Associated Countries representatives discussed a regulatory framework for testing AVs. Partners of the FAME project will continue working closely with the CCAM SRG to build a robust and relevant database of national CCAM activities. This proves that CCAM SRG is perfect for exchanging information and practices between countries.
The CCAM SRG also discussed the digital infrastructure & 5G as enablers for the CCAM services. It was agreed that to support, the Member States can:
Promote participation in CCAM Association and CCAM calls
Develop national policies based on CCAM progress and outcomes
Strengthen cross-border coordination on physical and digital infrastructure development
Provide large-scale testing locations
Connect national research to CCAM
On-site 10 countries were represented: Austria, Belgium, Czech Republic, Finland, France, Germany, Greece, Poland, Portugal, and Sweden. Additionally, online the meeting was followed by 5 more countries: Ireland, Malta, the Netherlands, Spain, and Switzerland.
The next meeting will be hosted in April 2023 by Sweden during the Swedish Presidency of the Council of the European Union to further coordinate the R&I activities in connected and automated mobility across Europe.